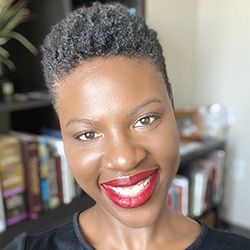 Dr. Yetunde Zannou is a former mathematics classroom and teacher educator. She worked at Southern Methodist University's Simmons School of Education and Human Development for nine years, first as a postdoctoral fellow in the Research in Mathematics Education group. As a program manager in Simmons' Center on Research and Evaluation, she led various evaluation projects alongside nonprofit and school district partners, including the design of the West Dallas STEM School.
She currently works as Director of Operations for reDesign, a national education consulting firm and social impact organization.
She joined the National Board as Chair of the Education Committee in January 2022. In her role, she applies her passion for STEM and experience with evaluation science to help High-Tech High Heels learn assess the impact of grantmaking on organizations committed to providing girls and young women with quality STEM learning opportunities and equitable pathways into the field.