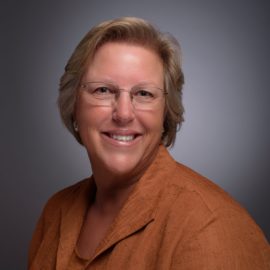 Lynn Mortensen is currently following her passion as a STEM
advocate and volunteer after spending 30 plus years in the aerospace and defense industry. She started her career as a Computer Scientist with a degree from California State Polytechnic University Pomona.
She retired from the Raytheon Company in 2013 having held many positions within the company in program management, product development and engineering management including vice president of engineering of a $3B business segment.
During her career, Lynn was the recipient of several awards including the Malcom R. Currie Innovation Award and Raytheon Womens Network Woman to Watch Award. In 2011, she was selected as a Woman Worth Watching in Technology from the Diversity Journal. Lynn was selected by the Society of Women Engineers for the 2017 Spark Award for her contributions to the advancement through mentorship of women at all levels.
Lynn is active in the community promoting STEM education through her participation as a board member of High-Tech High Heels and the STEM Advisory Council for the Girl Scouts of Northeast Texas. In addition, Lynn is an active member of BEST Robotics and Dallas Society of Women Engineers.
Lynn continues to share her experiences with the next generation of engineers in the hope of increasing the number and diversity of engineers for the future.